Search for Homes in Your Area
Find Sheriff Sales in Your Area
Best List of Sheriff Sales in Town
Search Nationwide for the deal of a Lifetime!
Click on a State to Search
Find Sheriff Sale Homes in Your Area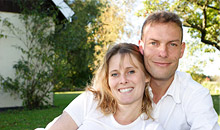 County Sheriff sales are conducted frequently (typically every month) in states throughout the nation, featuring cheap foreclosures and other distressed real estate for sale at drastically reduced prices. In fact, you can save as much 60 percent or more on the price of your next home purchase and/or investment at a Sheriff sale in your area! SheriffSales.net features these amazing sheriff sale foreclosure listings, as well as the dates, times and locations (if available) of when they are scheduled for public auction, in one convenient location on our website. And it's free to search!
Top Searched Areas
Featured Properties
Loading...